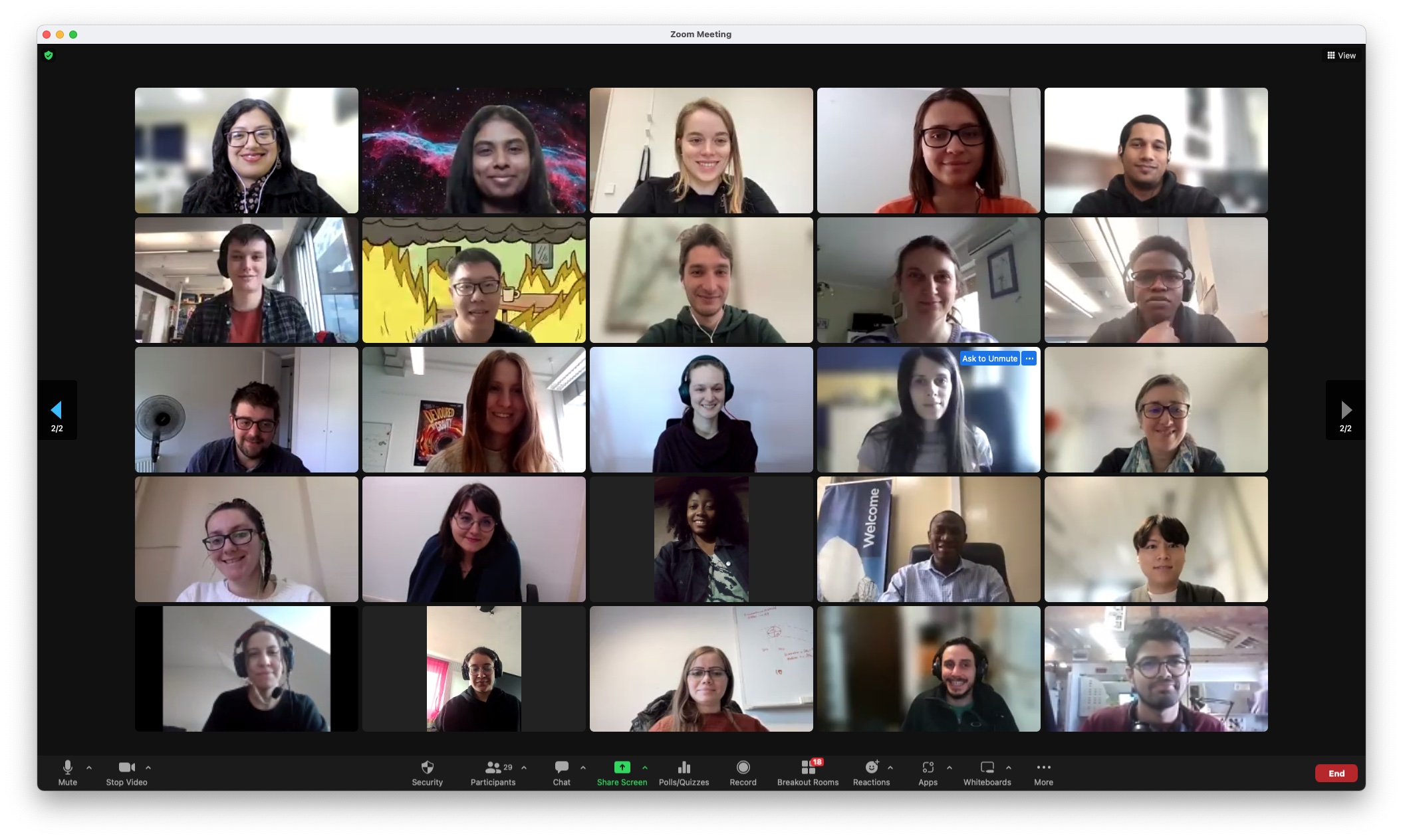 The 2023 Proposal Writing School was the first synergy school organized by ORP Training workpackage. It delivered an introductory-level overview of the proposal writing process with a focus on ORP-supported facilities. From the 190 applicants 30 students from 18 countries were selected by the SOC to participate in this school.
This virtual school consisted of four sessions taking place on Monday afternoons (in Europe) during the time period of February 20 – March 20. This timing and format allowed participants from many different time zones to participate and also enabled students to work on exercises in between the sessions.
The first two four hour sessions consisted of expert lectures. During the first session there were lectures on general time allocation process and on the second day we took a closer look on how to write scientific and technical justifications. During the third session the students took part in a mini-TAC exercise to gain experience from the reviewer point of view. Each of the five mini-TACs, led by an experienced tutor, reviewed the same seven proposals submitted to an earlier OPTICON call.  In the final session the results from the different mini-TACs were compared with each other and also with the original ranking given by the OPTICON TAC. 
After the lectures and the mini-TAC exercise the students applied the teachings in practice. During the two week time period between the third and fourth session the students wrote their own proposals and also received detailed feedback from a tutor or an organisers. 
At the time of writing this news 20 students had filled out the anonymous feed-back form that was circulated after the school. The feedback is in general very positive and all would recommend the school to others. Especially the mini-TAC exercise and the actual proposal writing were very much liked by the participants.