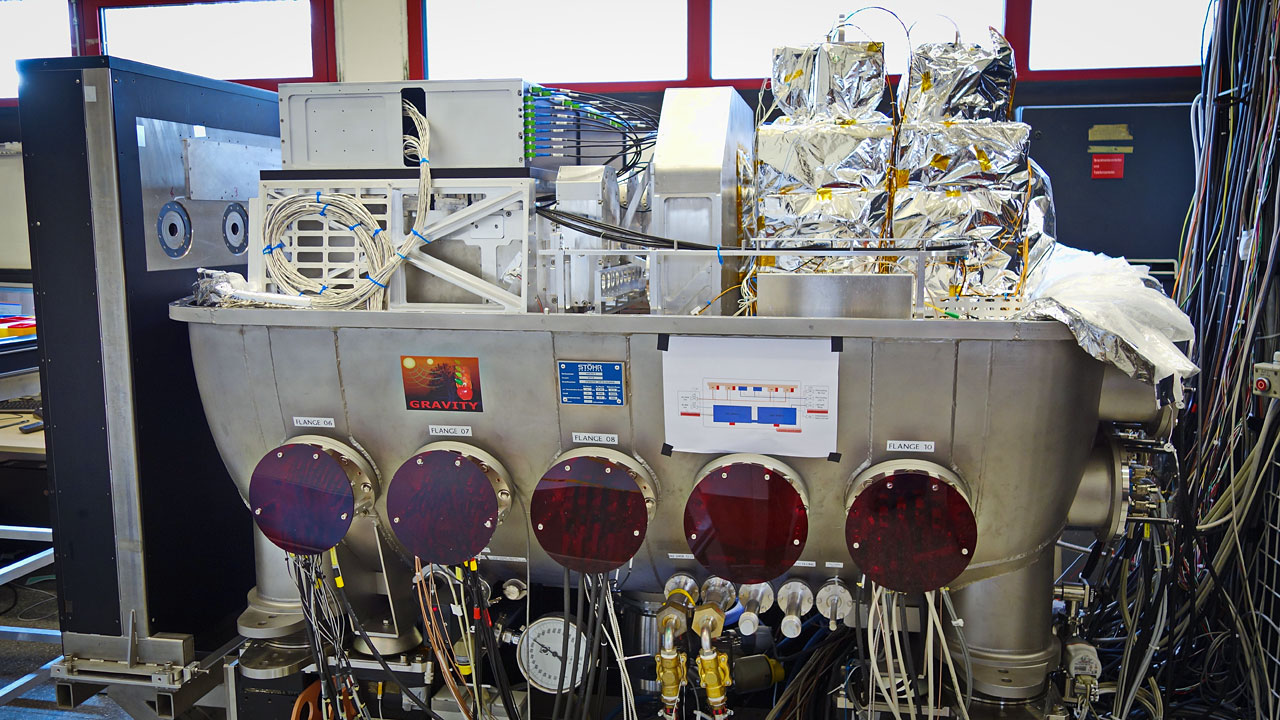 The 2023 Instrumentation School - funded by ORP - will take place on 17-26 May 2023 in Milan, Italy.
In this school the students will do a 'Phase A' study of an instrument. They will plan an instrument in small groups led by an experienced tutor. During the first week the mornings are dedicated to lectures and the afternoons to group work. During the second week the students will concentrate on group work. At the end of the school all groups will present their instrument plans.
Find more information here.
Image Information
Very Large Telescope Interferometer (VLTI)'s instrument GRAVITY. Credit: MPE/GRAVITY team.