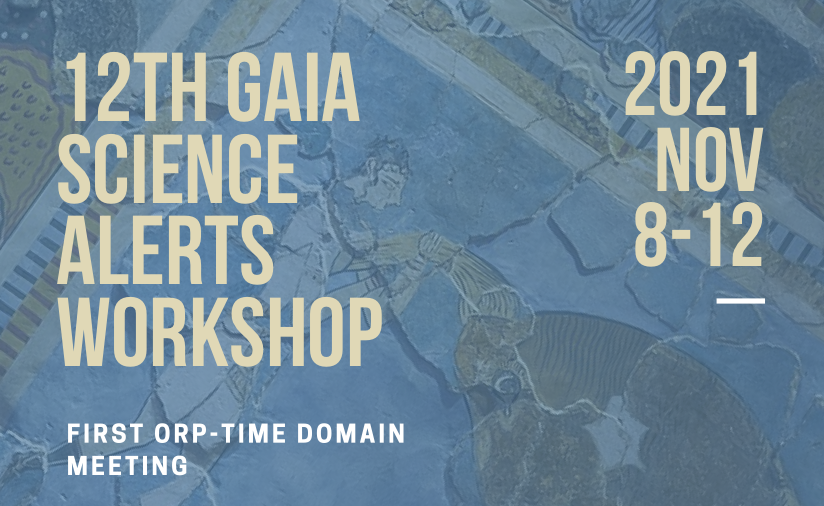 About 80 astronomers will meet on 8-12 November 2021 in FORTH on Crete island in Greece in a hybrid meeting on time-domain astronomy in optical and radio in the context of Gaia Science Alerts. This is the 12th meeting in the series, but the first within the new ORP grant.  
The sunny island of Crete (Greece) will witness the first ORP-funded meeting on Time-Domain Astronomy. The meeting, organized by the University of Warsaw, Poland, together with other ORP partners, will take place in a hybrid model, with a small fraction of attendees present physically in the FORTH Institute near Heraklion and the rest joining remotely. All talks will be streamed online and available as recordings after the meeting. 
The main aim of the workshop is to gather scientists interested in the time-domain astronomy in multi-wavelength and multi-messenger channels, in particular in the context of Gaia Science Alerts. Gaia alerts are public announcements of time-changing and rare astrophysical phenomena from a very broad range of science areas, from supernovae and cataclysmic variables to black hole lenses and flaring quasars. The coordination of observations of the alerts, telescope and radiotelescope network, data processing techniques and scientific results will be main topics of the Workshop.
More details on the Workshop, its programme and how to watch the live streaming and their recordings can be found here.