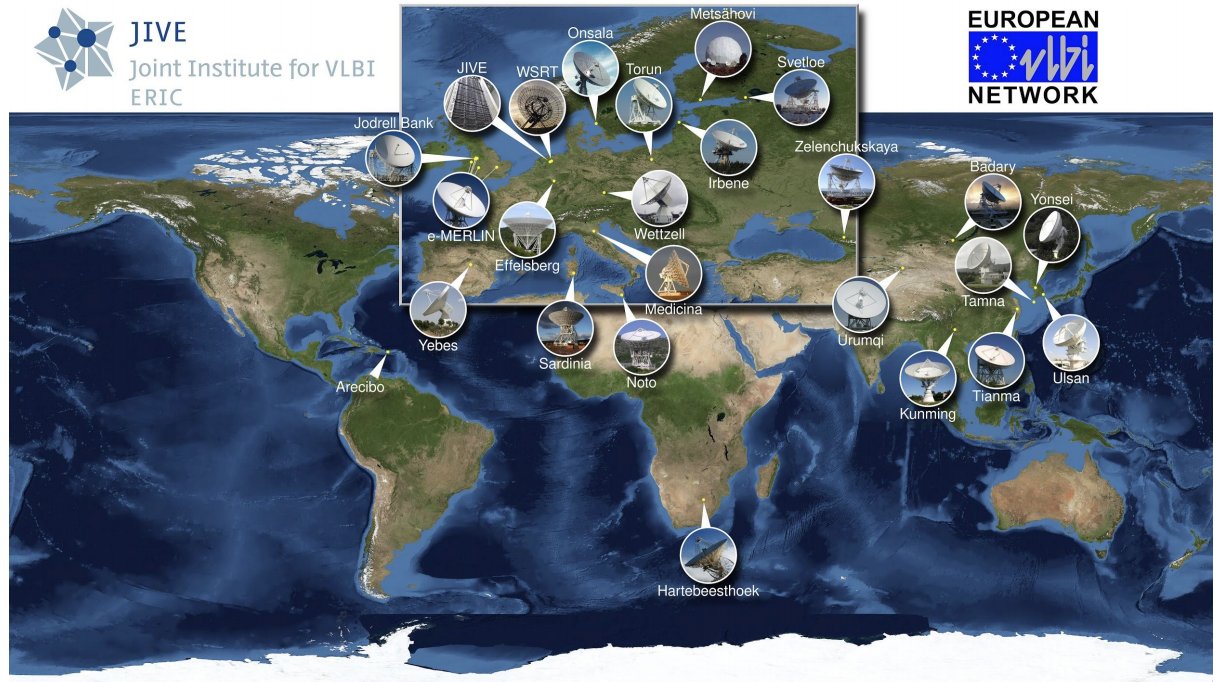 The European VLBI Network (EVN) has opened a new call for proposals open for the Worldwide Community.
The deadline for proposal submission is 1 February 2022 at 16:00 UTC. See the Call for Proposals text here for full information about the call and how to submit proposals.
EVN Support+ programme
JIVE/EVN initiates a pilot programme to provide extended support to teams new to the EVN, with little or no direct VLBI experience. This includes the scheduling of the VLBI run and the VLBI-specific parts of the data reduction (including a-priori amplitude calibration and fringe-fitting). Imaging, and the interpretation of the data is the responsibility of the team. We aim to support some standard VLBI projects, evaluated by the EVN Program Committee with the highest grades. For further questions please contact the Chair of the EVN PC, Zsolt Paragi (evnpc@jive.eu).
User support and the Transnational Access Programme
Travel support through the Trans-National Access Programme in the framework of the ORP project is available. For more information check the EVN Travel support pages.
Image Information
EVN Telescopes around the world. Credit: Paul Boven / JIVE.