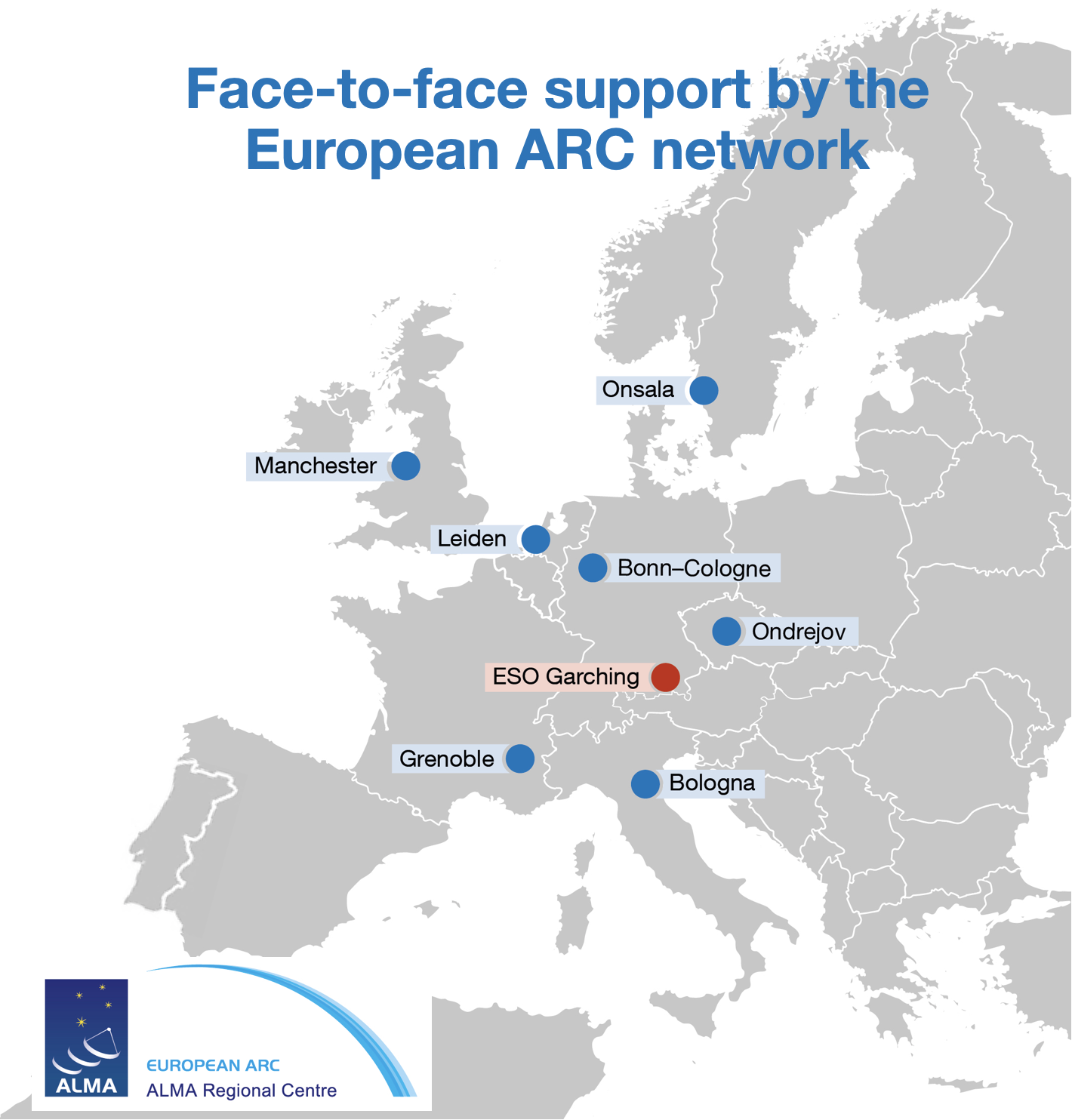 The European ALMA Regional Centre (ARC) network offers support to its users throughout all phases of an ALMA project. In particular, the nodes within the European ARC network offer face-to-face support with proposal preparation, data calibration and imaging, data analysis and archival projects.
During a face-to-face visit a node astronomer (all experts in (sub-)mm interferometry with ALMA) works together with the user on the project. Face-to-face visits typically last from a day up to a week and all nodes can provide computing resources and desk space during the visit. European ARC nodes are located in Bologna, Bonn-Cologne, Grenoble, Leiden, Manchester, Ondrejov and Onsala and all European ALMA users are eligible to make use of the support offered by the nodes (not limited to the countries hosting a node).
Users that wish to receive face-to-face support by a European ARC node can request this through the ALMA Helpdesk (submit a ticket to the "Face to face support" department). Funding for a face-to-face visit is available through the Opticon Radionet Pilot (ORP). Interested users can apply for funding by the ORP through this webform. For more questions, users are encouraged to submit a ticket to the ALMA Helpdesk.