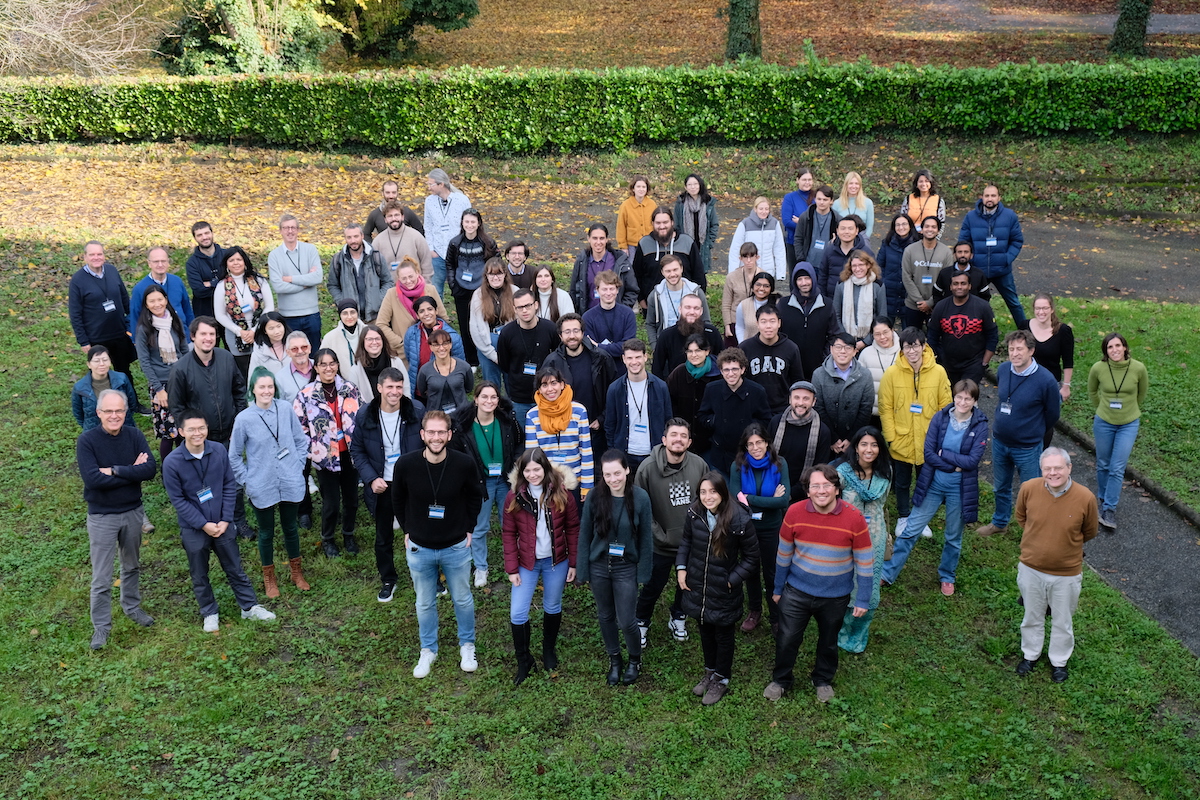 Over 60 students, post-docs, and scientists participated in the 11th IRAM millimetre interferometry school, funded by the ORP project, at the IRAM headquarters in Grenoble, France, on 21-25 November 2022.
The 11th IRAM school was organised as an in-person event, which was very welcomed both by the participants and the organisers after several years of pandemic and limited face-to-face meetings.
The lectures presented the basics of millimetre interferometry techniques, data calibration and imaging, with a special emphasis on the NOEMA interferometer and its new capabilities.
The programme also included practical tutorials on interferometric data calibration and imaging: small groups of 6-8 students were supervised by IRAM astronomers to facilitate interactions and discussions. In parallel, tutorials on proposal writing were also organised, and the resulting science ideas were presented and discussed with all participants.
Image
Group Picture 11th IRAM millimetre interferometry school. Credit: Arancha Castro Carrizo.