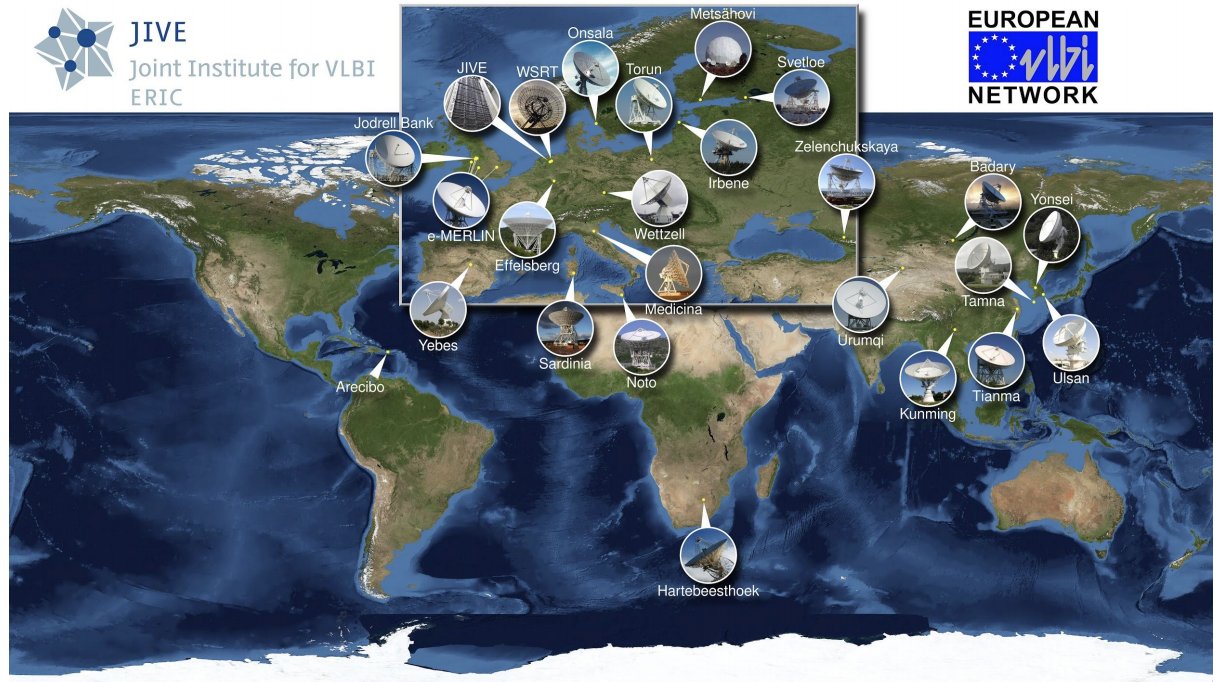 The European VLBI Network (EVN) opened a new call for proposals open for the Worldwide Community.
The deadline for proposal submission is 1 February 2023 at 16:00 UTC. See the Call for Proposals text here for full information about the call and how to submit proposals.
User support and the Transnational Access Programme
Travel support through the Trans-National Access Programme in the framework of the ORP project is available. For more information check the EVN Travel support pages.
Image Information
EVN Telescopes around the world. Credit: Paul Boven / JIVE &  Earthview/www.fourmilab.com.