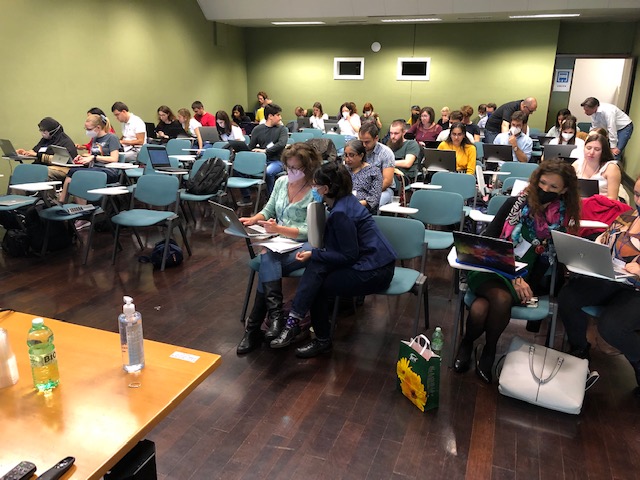 The ALMA Science Archive School - organised by the European ALMA Regional Centre Network and sponsored by ORP - was held on 5-7 October 2022 at the CNR Research Campus in Bologna, Italy.
The ALMA Science Archive School - sponsored by the ORP project - aimed to present an overview of the ALMA Science Archive, of the most advanced tools to exploit the archive content for science, and a discussion of possible tricks to address mining issues.
With an oversubscription by a factor of seven, obtaining observing time with ALMA is not easy. Therefore, the ALMA Science Data Archive (ASA) is a valuable alternative option for doing science with ALMA. With time the content of the ASA is growing in importance and the number of papers published with ALMA archival data is steadily increasing.
The School was intended to help the participants with the exploitation of the archive, presenting the various tools to extract relevant data from the archive, and to preview the data. This was done through a series of tutorials, in the mornings, followed by hands-on tasks and experiments in the afternoons to put into practice the things learned. Because of the hands-on part it was important to have participants physically present; in view of the covid-risk it was decided to occupy the conference room at half capacity only. A total of 35 participants from nine countries took part in the event, which was much appreciated, as was expressed in the answers to the questionnaires.
Image
ALMA Science Archive School participants during a hands-on exercise. Credit: J. Brand.